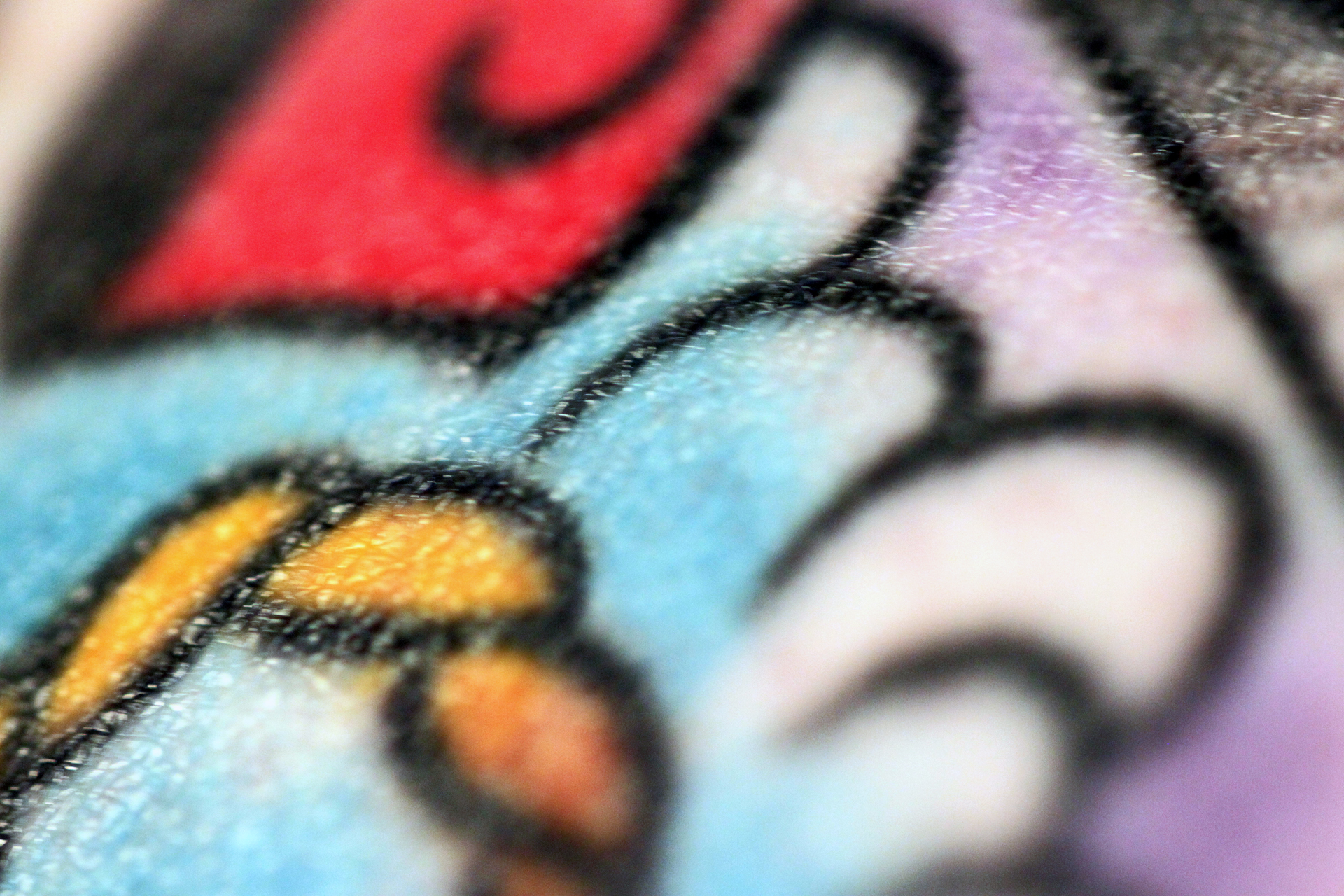 Sarah Mulvey rocks a traditional style ship tattoo of the Schooner Ernestina-Morrisey. Her tattoo was done by Chris Cautillo of The Torchbearer tattoo and piercing, Pawtucket, RI. You can find out more about the Ernestina-Morrisey on this website, and below Sarah explains how sailing on it shaped the person she's become. She begins:
A little history lesson for you first – the Schooner Ernestina-Morrisey is a 122-year-old wooden gaff-rigged schooner built in Gloucester. She has done nearly everything a ship can do – fishing, Artic exploration, and commercial trade during her long life at sea. She is a historic landmark of the New Bedford Whaling National Historical Park (whew), the State Ship of Massachusetts, and she calls New Bedford, MA her home.  I was fortunate enough to sail aboard Ernestina for a three-day excursion when I was thirteen years old.
That experience has shaped the person I am.
It marked the longest amount of time away from my family, and one of the first moments where I was expected to fully fend for myself. I joke about it, but the fact that I didn't come home with a sunburn was one of the most amazing aspects of that trip for me. Responsible Adult-ing 101: A+.
I also learned to take risks on that ship, and not to let my fear get the better of me. I leapt off the hull into the same waters where they filmed Jaws, despite my irrational (but totally rational) fear of sharks. I made friends with kids that didn't go to my school. I answered questions during our lessons, I helped haul in sails, I did EVERYTHING that scared me. And I did it well. I have an almost supernatural enthusiasm for things that I love, and I've learned to just go for it and jump in. What's the worst that can happen? You land in the water?
With that in mind, I sat down for this tattoo in the midst of training for a new job, moving into a new place, and healing a recently broken heart. When you're starting over, there is nothing to lose. You just have to jump in.