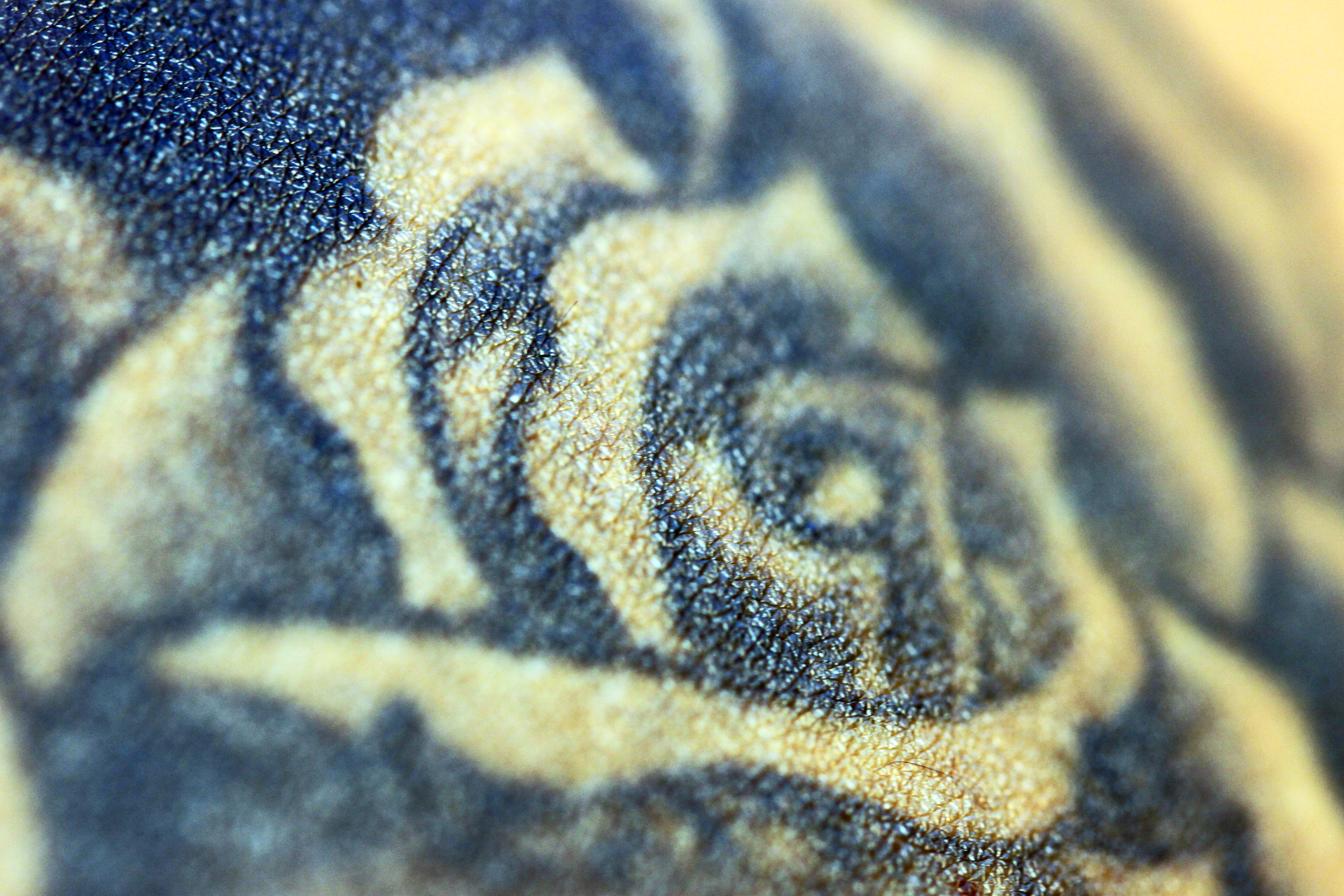 Jessica Mendez' Rose tattoos were done by a variety of tattoo artists over a period of time. I photographed her tattoos in the night market at Share Space in Providence, RI. Jess explains her tattoos as follows:
The roses started out as a lasting memory from my childhood, but have grown to my collection of family members. I grew up in a small Texas town with the population of around 100 with my mother, grandparents and aunt under the same roof. Around our property were different styles and colors thanks to my grandparents who were into gardening. I remember being excited for the spring because of the roses. I would constantly pick roses for everyone and can still remember their smell, color and feel vividly.
When I was 15 I lost my mother to a drunk driver so wanted something that symbolized her, and my leaving my small town for college in a big city, so what better way then with a rose? After that, I wanted to show my love to my family by getting a rose for each immediate member.