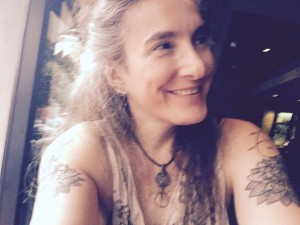 A yoga-rat
A professional philosopher and professor of philosophy
An artist and designer
A storyteller
A skater
A seamstress
An occasional (or something) binge-watcher of Netflix
A lover of sights and sounds and sensations (Sorry, Plato. But, you know I always have your back.)
A New Yorker with strong opinions about pizza
A Rhode Islander with strong opinions about pizza
Other photography and art by me on the internet:
New York Times, Graham Priest, "Paradoxical Truth" 11/29/2010.
100 Philosophers, 100 Artworks, 100 Words, # 30 
Photography Modeling
(I try to bring my own experience in front of the camera for artistic photography to working with my own photography models.)
Infrared photography by Eric Steinhart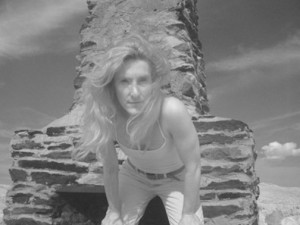 Yoga Photography by Carl Beck Sachs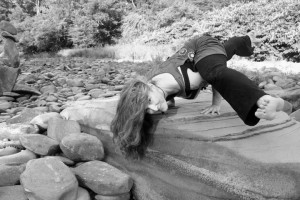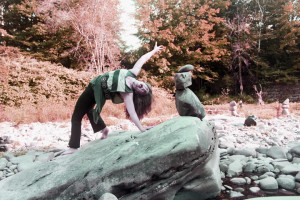 As related in the FAQ  my tattoos were done here in Providence, RI by Dennis M Del Prete, owner of Providence Tattoo. The whole idea for shooting macros of tattoos came about when I was trying to come up with a card to send to him. It's not like Hallmark Greeting Cards include a "For Your Tattoo Artist" category. I searched around on Google images for a while and sort of gave up. It's not like Google images has a coherent "For Your Tattoo Artist" category either. Nothing was that inspiring.
The next day, I was driving to a birthday party in CT, and for some reason, I don't know why, I remembered that I had bought a clip-on macro lens for my iPhone. "Hey," I thought to myself, "you should try taking pictures of your tattoos with that." I couldn't get the idea out of my head all day. It was there, singing in the background like a song you can't get out of your mind. That night when I was home, I tried it out. "Koi" is one of the first shots I got in that very first batch. It can never be much larger than 16" x 20" due to the resolution of iPhone photos, but it is very special to me, and it holds up well in an archival quality print.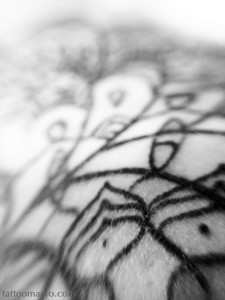 One of the things about macro photography is how different what you see through the lens is compared to what you're photographing. You need a lot of light in a very small area for it to fly. So, I'm trying to do this crazy macro-selfie, keeping very still while also twisting myself all around to figure out how to get enough light on my arm, and as I'm looking at the images on my phone this Koi fish rose up out of my tattoo to say hello. I got the shot. I couldn't believe it, but you know, pics and it did happen. Now that I've mentioned it, I bet you can see it, too. I'm not sure that Dennis knew he put a Koi fish in my tattoo, but it sure is in there, swimming around, and you can see it when everything's just right.
On my left shoulder, above the lotus (connected with my yoga and experience with Buddhism), there is the Inclosure Schema, which is a formal representation of the structure of paradoxes. This represents the sea-change in my thinking that happened the fall of 2004 when I arrived to teach at UMD. I learned about the Inclosure Schema from my dear, precious colleague, Charlie Donahue (follow this link only if you want to understand a little about a Revolution and see a living legend). He gave a "tattered brown bag" talk, "Revolutions in Logic" that seriously corrupted the youth and me along with them. It's the hardest thing to discover that things you were taught to be true, things like the laws of logic, are open questions. The Inclosure Schema looks cool aesthetically, but it's a philosophical statement. You wouldn't want to wear it without knowing what it means.
On my right shoulder, above a semi-matching lotus, is the Edison light bulb patent diagram, which represents my dad who died in 2013 from Alzheimer's. My dad would be totally amused that my whole family decided to get light bulb tattoos in his honor. He was a Master Electrician and trained at Westinghouse High School in Brooklyn to be an electrician, as his own father had been. My dad was an incredible technical draftsman. He had the finest, lightest, fully committed touch with his line work in his mechanical drawings. That was him. He never needed to put pressure on things. Not his lines, not anything. It was a quality of his that people cherished. What a life he lived. Unfortunately, I didn't inherit this quality from him and am pretty much a lot, all at once, all the time. In meditation practice I work to acquire a quiet and calm that had been my dad's effortless, natural way of being. I thought I'd go back to the very beginning of light bulbs for my tattoo and the Edison patent was beautiful.