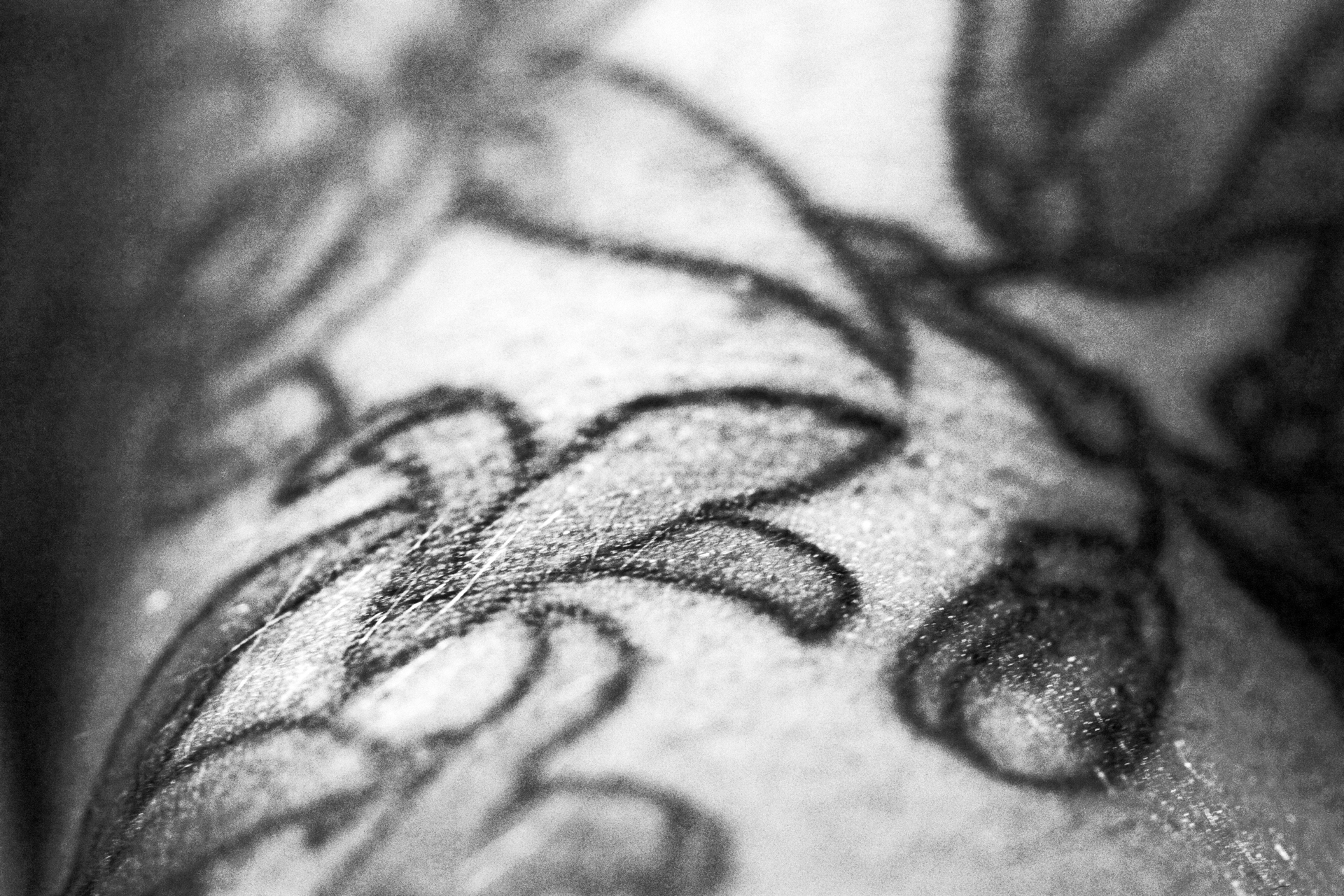 Taylor Manter's tattoo artist for her sleeve-length forsythia was Brian Mullen at Art Freek Tattoo, Providence, RI. Taylor is the owner of a downtown Providence Day-Spa: Eliza Williams Restorative Body Therapies. She also practices yoga, which is how our paths crossed. Taylor's tattoo expresses a femininity, which exudes strength and a certain edginess, as I perceive it.
She writes:
Why do I have a large and continuously growing forsythia tattoo?
I like to decorate things: my house, my clothes, my life. A lot of the time I use flowers to decorate, in addition to memorabilia, that collect into decorative arrangements. Since I've moved so much, I tend to clean out my arrangements each time to start with a new canvas. Having my favorite flowers to travel with me everywhere I go is a gift I made to myself: Permanent yet ever changing.