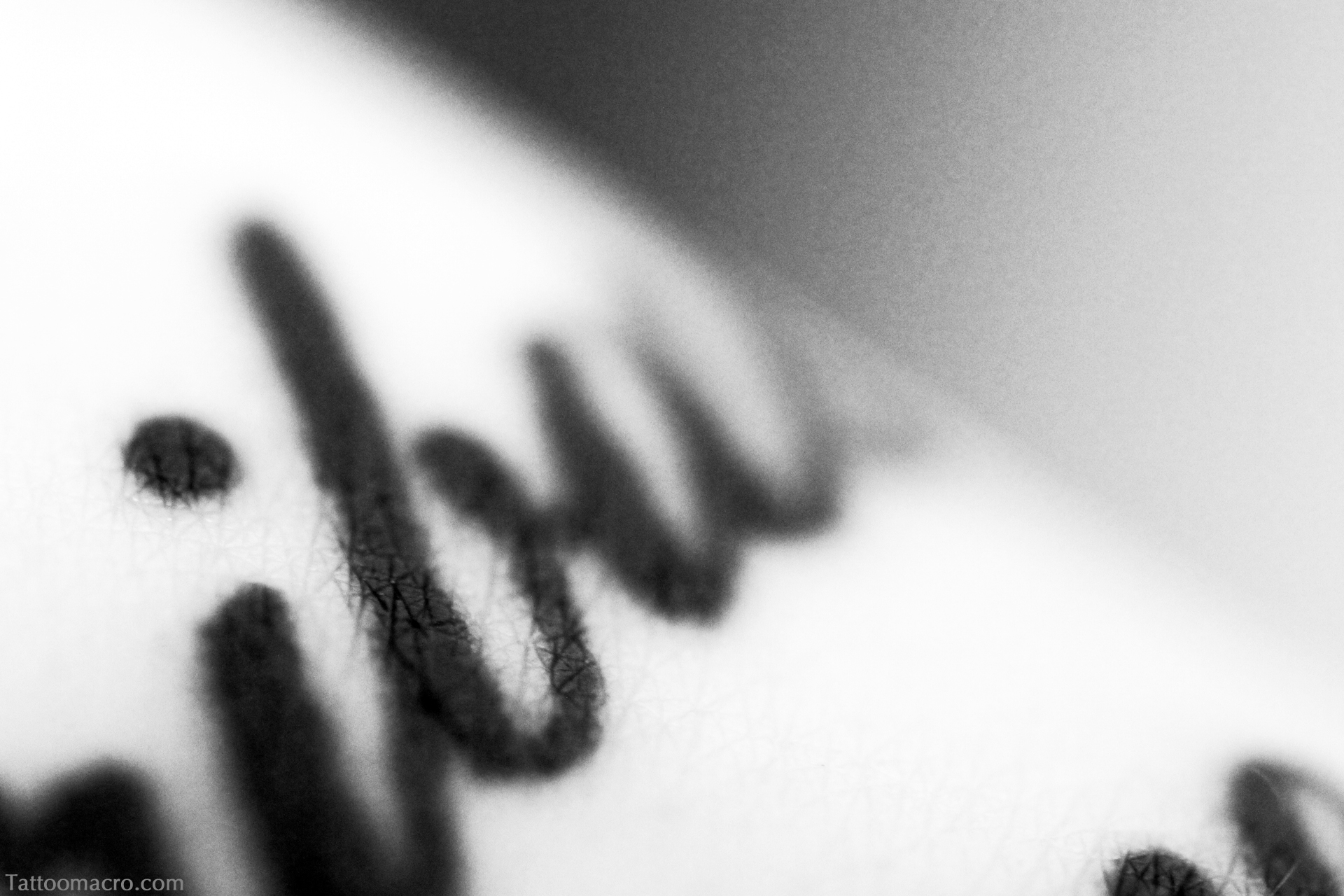 Shooting Robin Dionne's tattoos was a pleasure as she wears a variety of tattoos, many in the American Traditional Style. Nick Pellegrino of Providence Tattoo was the artist who tattooed her Train, Flamingo and Latin Text tattoos. Luke Taylor of Hope St. Tattoo tattooed her Plane and Coffee Cup tattoos. I may have photographed more than just these tattoos listed, as they were plentiful and beautiful to photograph. As sometimes happens, my tattoo shoots create or reveal hidden connections between people. In this case, Robin turned out to be an old friend of a new colleague and friend of mine. We would have never known about this connection without the tattoos,
Robin explains some of the stories behind her tattoos:
The lightning bolt is related to a dream I had while working at the arcade – I was stressed out and not sleeping well, and I dreamt that there was something in the construction site I was not supposed to touch or I would be electrocuted, only I could not figure out what it was I was supposed to avoid.
The Latin phrase also came about because of the same project – I was working at the arcade and struggling with my work and my personal life and not having enough time. It translates to "I hold the wolf by the ears" – a dangerous situation where holding on and letting go are both equally undesirable.