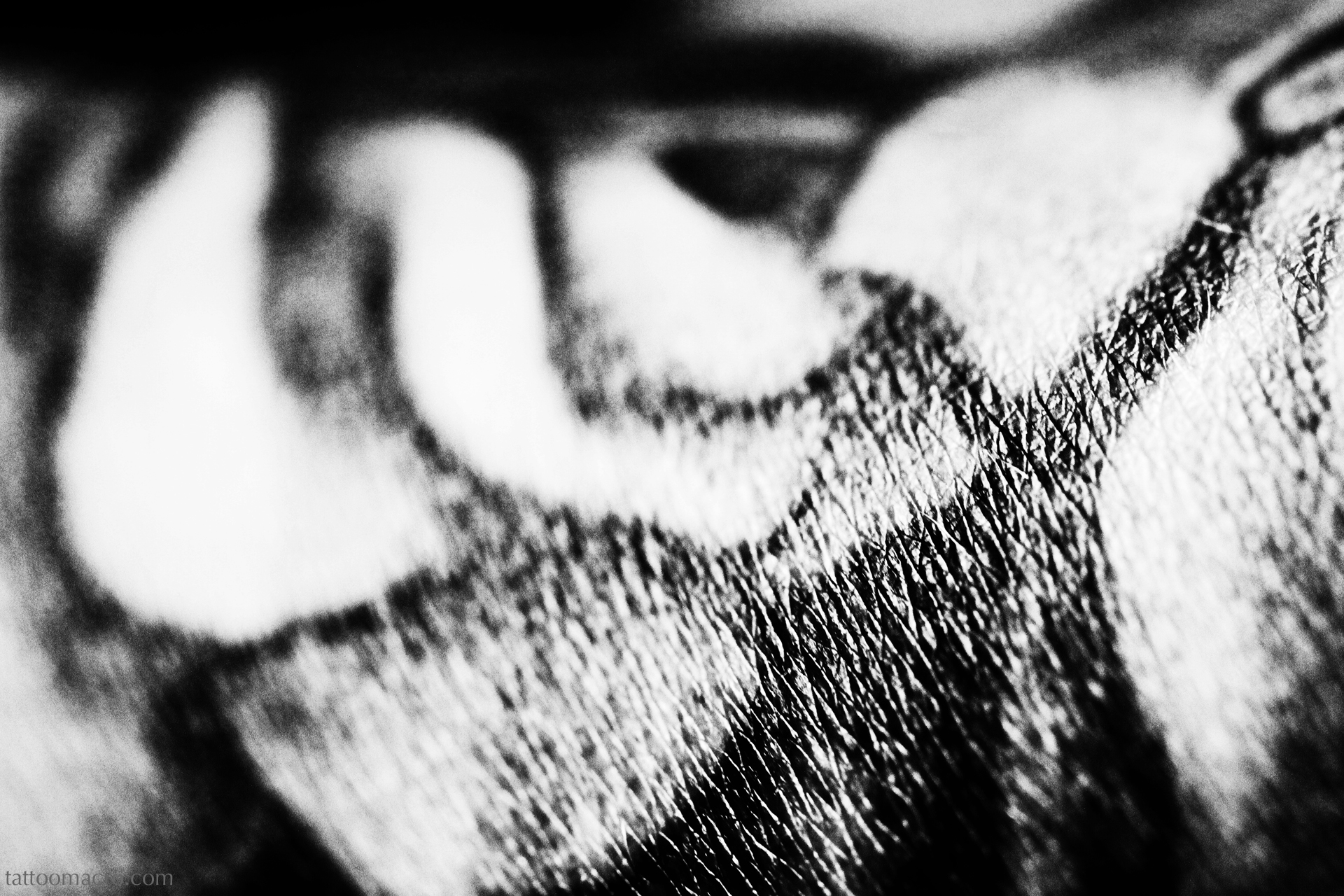 Juliet FLAMETHROWER Loranger's tattoos were done by Doc Don Lucas of Doc Don's Tattoo Studio, New Orleans and Robert Kane of Squid's Ink Tattoo and Piercing, Hanover, MA. Juliet is the owner of Yoga on Union in New Bedford, MA. As our very own tattooed Flamethrower, she brings the soul of rock and roll into harmony with heartfelt yoga practice. Check her out in handstands, arm balances, Hanumanasana, and all over her studio. On August 28th, Juliet posted her memories of her experience in New Orleans during and in the aftermath of Hurricane Katrina, which she agreed to post here:
Juliet begins:  On Facebook today I'm going to recognize the 10 years of time passed since Hurricane Katrina with random posts that are my memories from the storm. I have my Katrina story, it's ghostly filled surreal world in my head.
First random memory:The phone calls I made the day before to my close friends and family. Saying that I was absolutely not going to go to the Super Dome.
2nd random memory: day 4 the city buses were parked about 7 blocks from my house, some punk hot wired one and got it to go. Drove it around and when he turned the corner at Burgundy & Bartholomew where my house was the engine musta flooded. The bus stopped but the battery was still charged and the bus was repeatedly dinging for hours. What a shit head. It was kinda hilarious.
3rd random memory: neighbors' koi fish pond swimming down the street.
Memory #4:
The sound of somebody walking through the waist high water filled streets in the dark silent of night. You could hear it from blocks away. It was incredibly frightening, until then it was someone who was coming from Colton Junior High where a 'party' was happening. I opted to not go …..but I almost did. I sat in my front door and imagined what it was like at their party to pass the time.
Memory #5:
Neighbors feeding each other.
Washing dishes in the street.
Memory #6:
When my ex came back on day 5 from looting a corner store that we had been staking out as our 'own' for looting magic, he came lumping through the viscously hot air rising over the stagnant water in our street. I wanted a oatmeal cream pie so fucking bad. So bad I could've ate two cardboard pieces with a bunch of conditioner in between them and been happy. The uber unnecessary sweetness of a $25 Little Debbie was so necessary at the moment and he lumped his wet duck-taped boots into the house, crouched over with a garbage bag like a Santa Claus from hell. His years of having been incarcerated led him to loot all the lighters and all the cigarettes. He looked at my grimy face with a proud and exhausted smile and said…."Look, money."
Memory #7
Laying on the floor, half hanging outta my front door, I wore a wet paper towel as a shirt, I was sick as a dog. It was the day after the storm hit. My ex had taken off on foot and I stayed with the dogs. He found one dude in the Marigny that had a working phone. When he returned he barked at me for one of my parent's phone numbers. He headed back to make that call, a gift of grace to those who where lost with more concern about me than ever. And I lay there in my sweat and defeat, fuming with worry that I had told him the wrong number.
Memory #8:
The contents of my fridge when the storm came:
Some eggs
Butter
Leftover meatloaf take out from Quarter Master
A bottle of Lidocaine
Memory #9  As week started to set in, I was starting to feel better than numb but scared that the National Guard was going to move into the neighborhood and force us to leave our house. Which had strong logic to it because there was no staying, but we had 2 dogs and we were not going to leave behind Mo & Edy. Never did I feel panic that week for the folks that stayed in the neighborhood helped each other and played it cool. It felt like I was caught in someone else's nightmare. My ex set out in agitation and need.
He came back with a secret.
He found a guy nicknamed Rebel.
Rebel had a pick up truck full of gasoline but no cash.
I had 600.00. Probably the only kid in the hood with the cash to get the ride.
We were set to leave the next morning.
It was then that I became inappropriately sad and full of joyous disbelief.
Memory #10:
The rise of a late August Louisiana sun is heavy. It's hot immediately and the early heat holds an importance in its feel. The information it sends to earth is to seek shade, to find refuge or offer up some insanity to Sun God.
The sun rose the morning we were arranged to leave this mess. To leave the actual mess of the city & the messy yet influential life I had been leading.
Up rolls the truck on to the sidewalk. Like wow. it was there quick, like I needed to pack and perhaps put pants on.
The dogs sensed the upheaval and urgent strides to now a week later leave New Orleans. The misery of the being stuck had led to the greatest feelings of freedom I had ever been able to conjure within myself. The freedom of a ride set out side my front door evoked my 3 month puppy to run glee-fully out of the front door! My beautiful trans friend Ricki from 3 doors down, in super high jean cutoffs and a kerchief took to chasing my puppy. As I stood watching Ricki prance-run down the slimy street to catch Edy with legs long and heart huge, all New Orleans there. Dirty, selfless, half in drag, chasing a young pup so that someone else can get theres. All New Orleans there. Boo-yah Ricki.
Ricki collected all of my paintings and still they hang in her house.
Last piece:
Riding outta the city, back of the truck was packed with baskets of dirty laundry instead of packed suitcases, things that were tradable & things that seemed irreplaceable. Maybe a lighter or two.
The initial few turns off our street brought to my eyes what from the captivity of my house I could not see but imagined to be true. A vacancy that was explicitly crying out to say, 'I will be vacant for a very long time, I have been not deserted but left to remain'. The truancy from the mis-education of the 9th ward felt so odd. An area that I had grown to know as a fair(isn) stomping ground if you continue to show up and be real. A place with enough mystery to tame a cat and enough bullshit to harbor thousands of tiny addictions.
From the passenger seat I see a couple, in their 70's holding hands and taking a walk. I now think of this and say to myself, no fucking way. They were ghosts. How could that have been what I saw unless it was unreal. How or why were they there and the way they walked. The way they walked was so even and smooth and they were safe as they moved, hand to hand.
This memory of this couple gives me the knowledge that its how they lived that helped them to survive, not how they survived that helped them live.
Peace out New Orleans for today. My friends and my ex that have always lived there and enjoy the city to its fullest, I dream of you all so often.