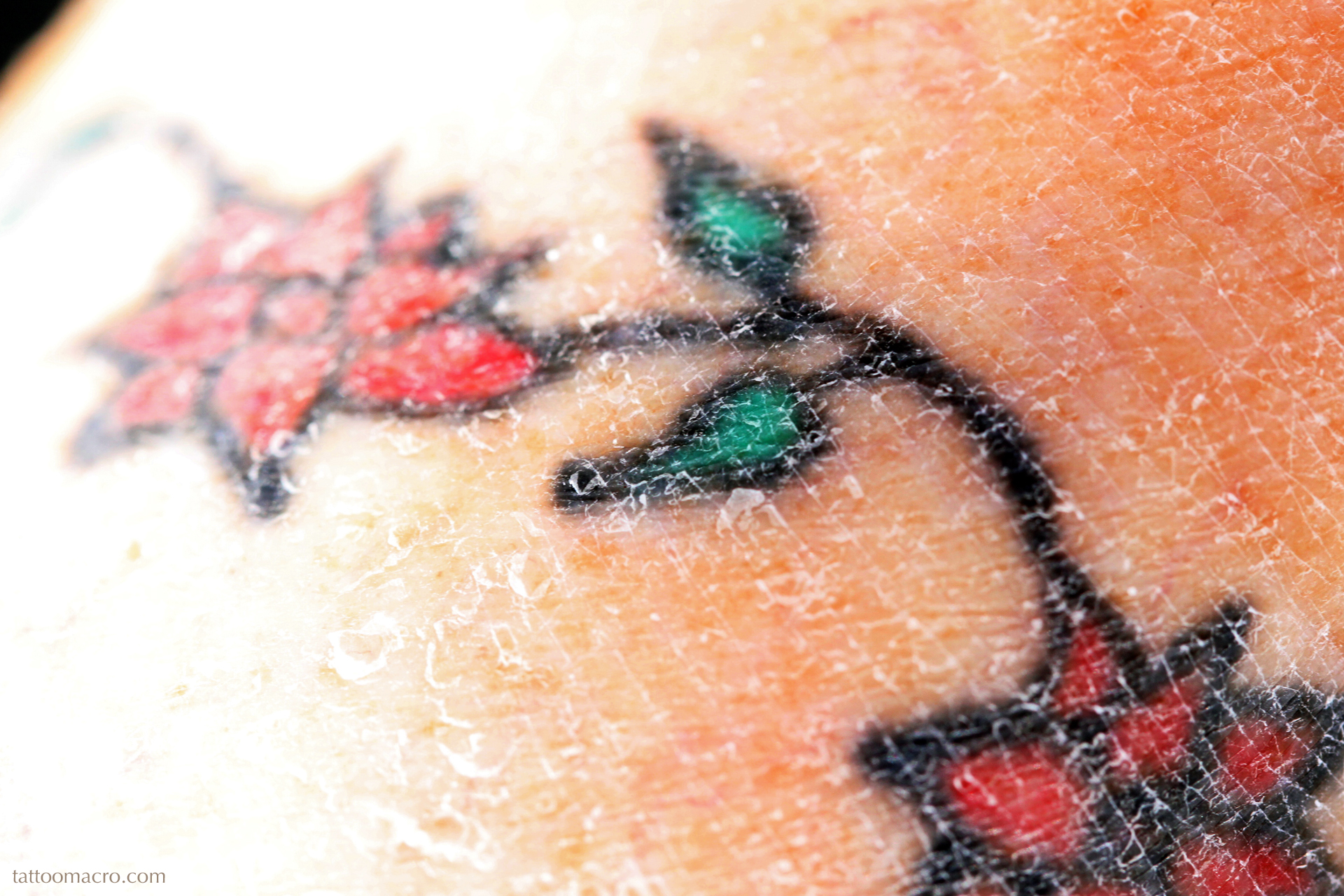 All in the Family Tattoos: Grandmother (my Mom), Granddaughter (my niece Haley) and me. My Mom's tattoo was done by Ron at Island Tattoo, SI.  My niece still hasn't texted me back with the name of her tattoo artist, but I'll update this post when she does. By some **cough** coincidence, Haley's tattoo macros share a resemblance to mine.
In the name of the rose… my mom's ankle tattoo, a permanent representation of the ankle bracelet my dad had given her.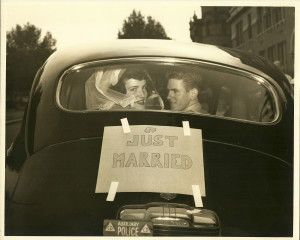 (A photo from my Mom and Dad's wedding in 1953. My dad had been drafted into the Korean War. And, yes, that's a police car. Welcome to my family.)
My brother in law, Haley's dad, took her to a tattoo party to get her tattoo. As you can see, we're a tattoo-positive family.